SCOTUS Says Pharmacies Must Stock Emergency Contraception In Yet Another Reproductive Rights Victory
First, the Supreme Court struck down Texas' HB2 law requiring abortion clinics to have admitting privileges at a nearby hospital and meet the same standards as ambulatory surgical centers in a landmark 5-3 ruling Monday. Then, it refused to hear appeals from Mississippi and Wisconsin on anti-abortion measures that would have closed clinics in each state Tuesday, reaffirming lower courts' rulings that the laws are unconstitutional. Continuing its reproductive rights victory lap, the Supreme Court required pharmacists to provide emergency contraception by rejected an appeal from Washington state pharmacists who oppose Plan B for religions reasons. Hallelujah — no one in Washington will be turned down when they show up at the pharmacy asking for a pill to keep one night of unprotected sex from becoming a lifetime of motherhood.
SCOTUS weighed whether or not to hear the case, brought about by Olympia grocery store and pharmacy Ralph's Thriftway, for months. The Washington State Board of Pharmacy said in 2007 that all pharmacies in the state must stock emergency contraception and have at least one pharmacist on staff who would give it out, not forcing all pharmacists to personally hand Plan B pills to women across the counter. A district court slashed the regulation, but a U.S. court of appeals overruled the decision, and the Supreme Court's refusal to hear another appeal sides with the previous appeals court.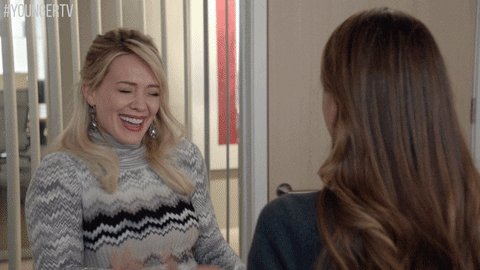 Justice Samuel Alito Jr. wrote a fiery dissent of the decision not to hear Stormans Inc v. Wiesman, accompanied on the losing side by Chief Justice John Roberts Jr. and Justice Clarence Thomas. The dissent read:
"If this is a sign of how religious liberty claims will be treated in the years ahead, those who value religious freedom have cause for great concern."
Yes, people who want to impose their religious beliefs on others by blocking their personal rights should be concerned. Pharmacies refusing to provide emergency contraception because they oppose birth control and abortion is equivalent to Kim Davis refusing to issue same-sex marriage licenses in Kentucky because she thinks being gay is sinful, which got her ass thrown in jail. Thankfully, the Supreme Court (Alito, Roberts, and Thomas aside) struck down the notion that religious freedom means you can do whatever you want.
The ruling doesn't mean that every pharmacy in every state will have Plan B, however. Only four states, including Washington, require pharmacies to fill all valid prescriptions for emergency contraception. Nonetheless, setting the precedent that pharmacies in those states can't spew religious objections and bow out strengthens reproductive rights in those states and makes it easier for new measures to pass in others.