Obama Says 'Beyoncé Runs the World' in Howard University Commencement Speech And It's Awesome
Attention: Bey Hive. President Obama just full on quoted our queen in a commencement speech at Washington D.C.'s Howard University's graduation yesterday afternoon, and we're feeling all the feels you can have. Ok, he also said that the country is "a better place today" than when he graduated from college more than 30 years ago, citing his 2008 and 2012 victory as "one indicator of how attitudes have changed." But that is nothing compared to having just quoted Beyoncé imo.
Watch the full commencement speech here:
Can I also just say one thing about how damn handsome he looks in his professor robes here? Damn. Obama, I dunno how I'm gonna deal with not having a fine president in office after this year.
On top of praising Beyonce however, he also praised Shonda Rhimes, another queen may we add. The president said in his speech: "When I was graduating, the main black hero on TV was Mr. T. Rap and hip-hop were counterculture, underground. Now Shonda Rhimes owns Thursday night and Beyoncé runs the world." Name checks all around! It is a blessing to be able to hear our commander-in-chief grasping clear cultural references and being able to sufficiently use them to inspire us.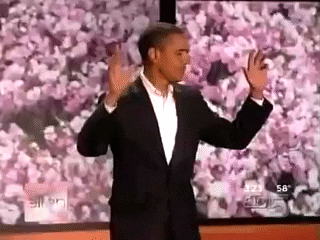 Who's up for forming a Bama Hive in the near future?
[People]