Dwarf Goat Born In Boston Zoo Is Cutest Little Thing Ever
Boston area zoo, Franklin Park Zoo has an adorable new addition!
Newborn Nigerian Dwarf Goat 'Chewebacca' was born to parents Leia and Lucky this week weighing in at just 4 lbs. Awww.
Watch the cute little thing walk around hours after her birth:
Here she is smiling with her handler: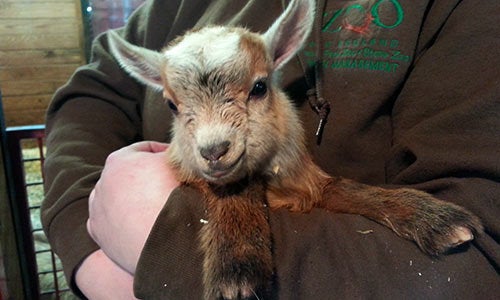 If you have a terrible day this week, remember to check back into this post to remind yourself that baby Nigerian Dwarf Goats exist and I promise you will feel instantly okay.