Coyotes Staring Down Drivers In California Are Totally High On Shrooms
Residents in Marin County, California have been faced with some unwitting staring contests with local coyotes lately, and in some cases even attacking their vehicles before running off. Whoa.
One resident has even said of their incident: "a terrifying, yet beautiful thing to behold." Basically these drivers are experiencing a coyote going on a vision quest.
Animal experts have recently ruled out rabies and instead have formed a theory that the canines are eating hallucinogenic mushrooms that grow in the area. It makes sense because the Marin Humane Society had issued recent warnings to local dog owners regarding some wild hallucinogenic shrooms showing up. There is a high (heh heh) chance that the coyotes have been chomping them down instead.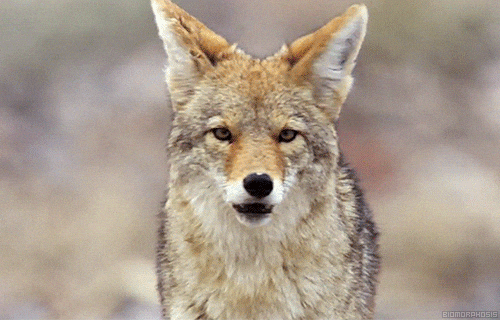 [KSAT]