Carol Burnett Wears Ugg Slippers On The 2016 SAG Awards Red Carpet And Is Our Hero
Carol Burnett received the SAG Life Achievement Award Saturday night at the 22nd annual SAG Awards in Los Angeles and that is obviously the best thing that happened to her yesterday and we are all so psyched she got the award. Duh.
HOWEVER, she also didn't give a f*&% as she arrived on the red carpet and strutted her stuff wearing Ugg slippers for comfort.
On top, she wore a classy emerald color number, however, so she's not about totally slacking or anything. But why wear heels or pinching ballet flats when you can glide on the feet of fine sheep's wool?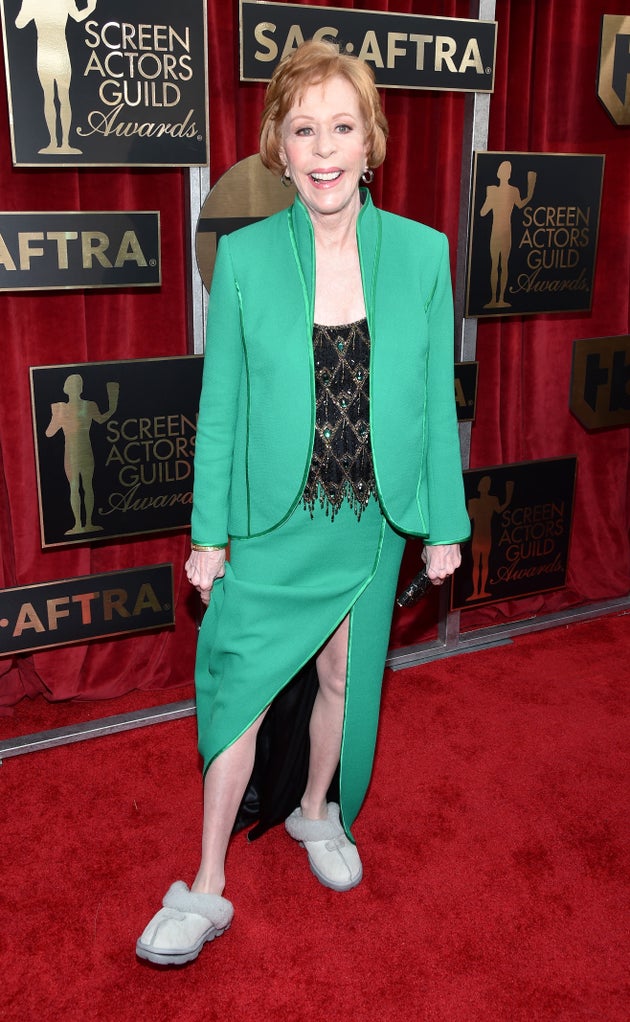 Ok – sources say she changed into heels once she actually walked down the carpet and that makes me kinda sad, but hey, I get it.