Watch Tonight's Dazzling Meteor Shower
Get your binoculars out and put your phone away tonight, because for a change, all the entertainment you need is in the natural sky! That's right, our Earth provides some wonders that extend beyond a small screen.
Tonight's cool meteor shower, starting at around 9PM EST, is called a "Geminid" meteor shower. NASA ensures us that the shower will be visible in both the northern and southern hemispheres, and that the bright arcs can be seen for 1-2 seconds each.
It's called Geminid because it will start near the Gemini constellation as seen here: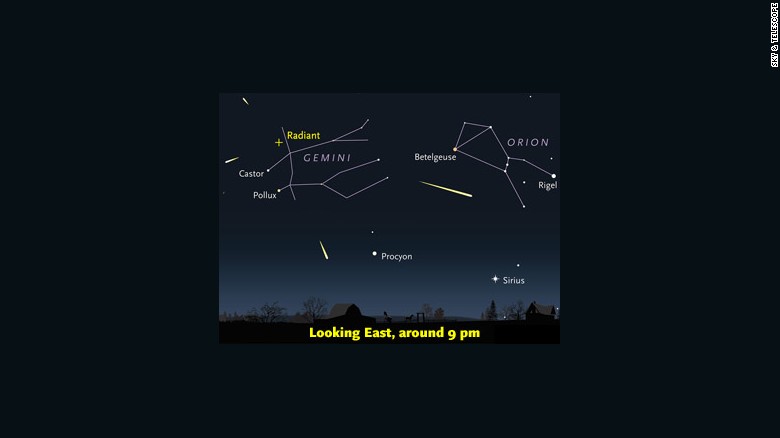 The shower will last for 2 weeks but tonight is the most impressive display.
The Geminid meteor shower peaks this weekend starting on Dec. 13. Here are a few fun facts: https://t.co/dkn7aD14MQ pic.twitter.com/lP7KnhTq9F

— NASA (@NASA) December 11, 2015
[CNN]